Description
This Bear by Isaaci Petaulassie is another example of the artful work  by Isaaci Petaullassie from Cape Dorset. Isaaci's bears are quite in command and collected extensively.
Isaaci is a young artist who shows considerable promise. With more than twenty years of experience, the artist supports his family with the help of his bear sculptures in white marble or serpentine stone. These are attractive and well executed,  have smooth attractive flowing features and display well executed natural movements.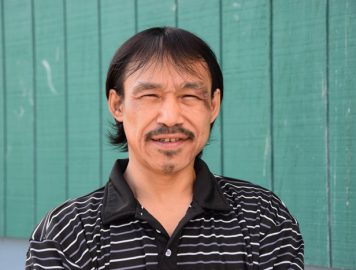 To date, Isaaci has exhibited in various parts of the world, including Canada, Germany and Switzerland. Check other bears by Isaaci, if you like this Bear by Isaaci Petaulassie.